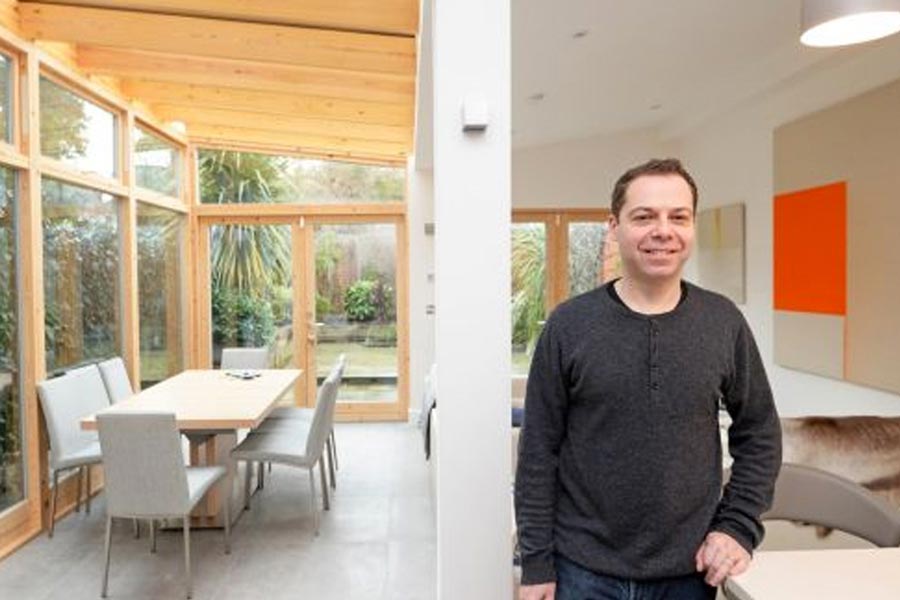 "The gallery is in a Georgian building, we live in a Victorian house, and my favourite room is a contemporary extension. We bought the house in 2013, and renovated it completely. We had a clear vision of what we wanted and worked closely with a wonderful architect, Claire Hyland, to realise it.
The extension includes a kitchen/dining/living area, and has a glass box giving on to the garden. The side wall of the garden is covered in ivy, and there's a Japanese red maple in view, and we can also see trees in neighbouring gardens, so when we're there we can feel as though we're actually sitting in the garden. " – Oliver Sears
A recent feature in the Irish Times
The re-roofed original wing with the new glazed dining wing 
A new structural framework allowed for removal of the existing wall and opening up of the space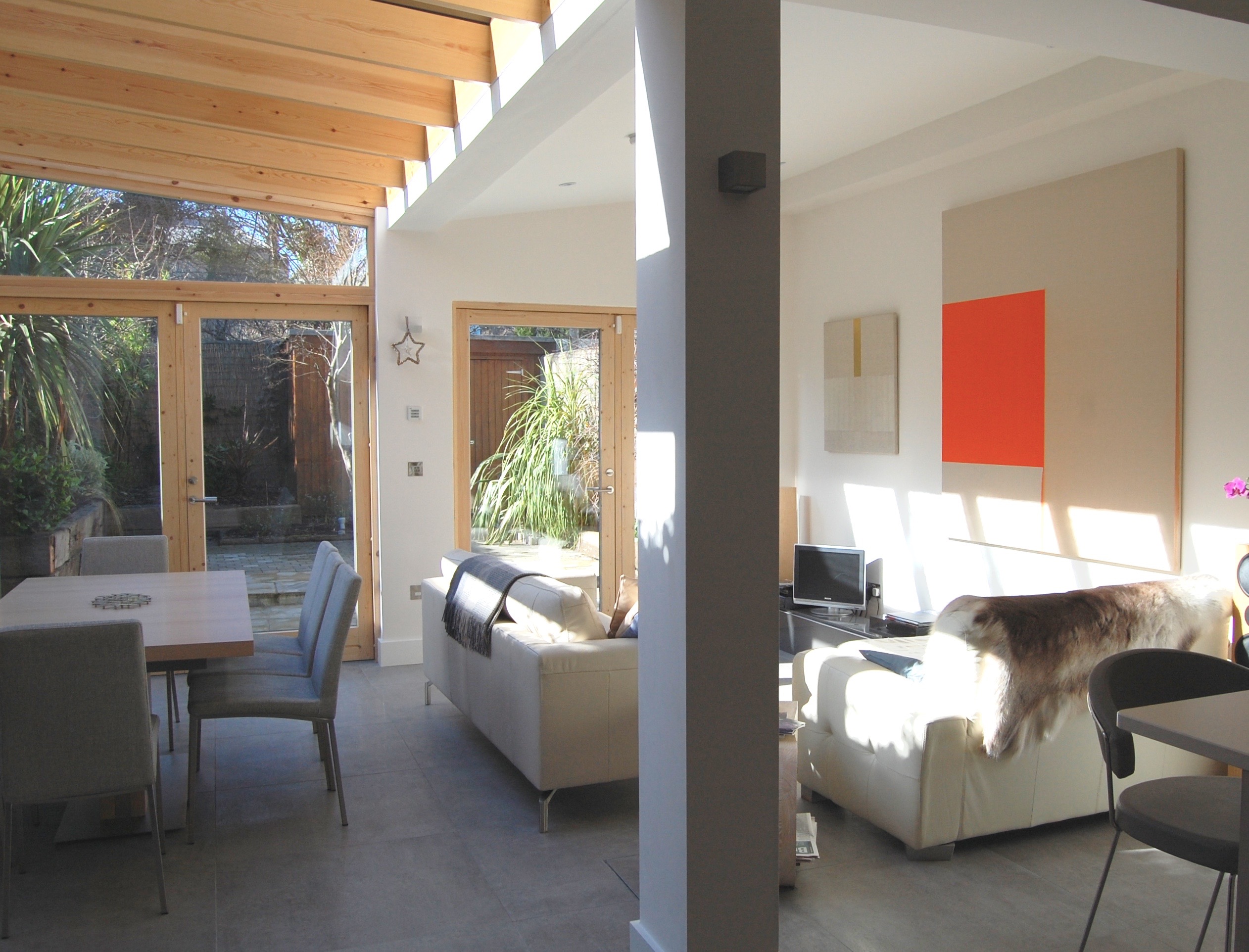 Small but functional kitchen. 
The careful selection of materials and colours mean that the kitchen looks more like a built in piece of furniture than just a kitchen and adds to this open plan room