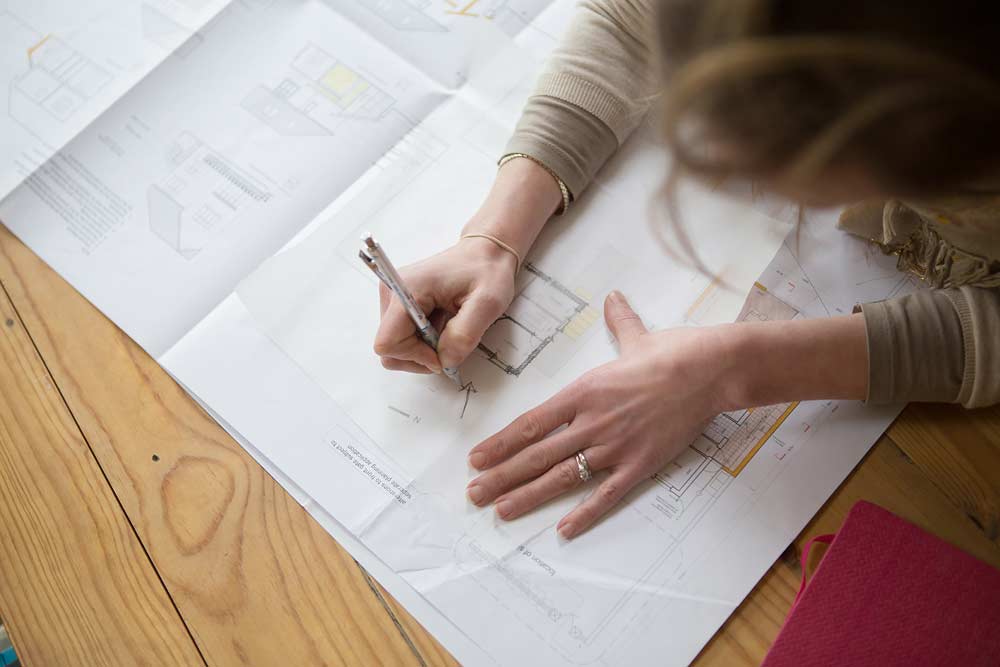 About us
Minnow Design was set up in 2011, a small practice with emphasis on thoughtful design, good client relationships and careful control of budget. We offer a complete service – from advising on the design potential of a property, brief development, design proposals, planning submissions, tendering procedures, on site management and right through to interior design advice should that be required.
Claire Hyland B Sc Arch, B Arch, MRIAI, accredited in Conservation at Grade 3
Claire studied Architecture in Dundee University in Scotland before moving to Belfast where she received a B.Arch Degree in Queens University. She completed her architectural studies in Professional Practice at University College Dublin and more recently became accredited in Conservation at Grade 3.
Claire is a member of the Royal Institute of the Architects of Ireland (RIAI).
Over the last 20 years, Claire has worked for a number of large Dublin based architectural practices on a wide range of projects including one-off houses, housing developments, hotels and large scale commercial developments. Just out of College, she was taken on by Brian O'Halloran Architects to enter a design competition for a new Law Library & Bar Council Complex in the old Jameson Distillery building on Bow Street – with the promise of a job if they won! She was Project Architect for The Bar Council which also won an RIAI Regional award and a Guinness Living Dublin Award. Claire then went on to work on a number of other high profile projects both commercial and mixed development, among them, Beaux Lane House on Mercer Street, and Donnybrook for IRFU Leinster Branch.
Looking for a change, Claire worked with Brazil Lohan Architects for 8 years as Project Architect on a number of residential projects. More recently the design, planning and construction of a large housing development at Killeen Castle in Dunsany, Co Meath. This also involved the fit out of the gate lodges, courtyard houses and show houses, some of up to 11,000 Sq ft and incorporating swimming pools, home gyms and saunas and all surrounding the prestigious Jack Nicklaus golf course.
Claire also had great fun and gained huge experience working alongside the artist and historian, Peter Pearson on the renovation of the iconic Sick and Indigent Roomkeepers building on Palace street in Dublin. The practice is based in the Space Studio on Link Road at Glasthule crossroads, Co. Dublin.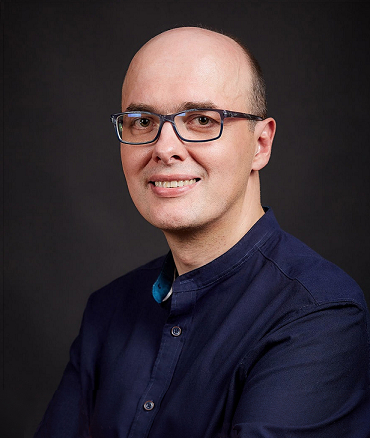 Paweł Stępień – Architectural Technician
Paweł graduated from Warsaw in 1997 with a Diploma in Architectural Technology and has spent over 20 years developing his skills with Project PBPA and "Graffiti" Office of Architecture in Warsaw and also D.N. Smyth & Associates in Dublin. He gained huge experience working on all aspects of development from survey through planning, tender and construction of both residential and commercial projects. He has been a much valued member of Minnow Design since 2016. He is proficient in both AutoCAD and ArchiCAD but also has an artistic side with a keen interest in languages, painting and plays the piano…an all rounder!